Want to Install a fresh copy of Windows 7 or Windows 10 on your PC or laptop? There's nothing cheaper than a Windows bootable USB. Download the latest Windows ISO for free and create a bootable USB drive with Rufus.
You can download Rufus for free from our fast downloading server to start creating a bootable USB for your computer. Here's the complete tutorial to download and create a bootable USB drive.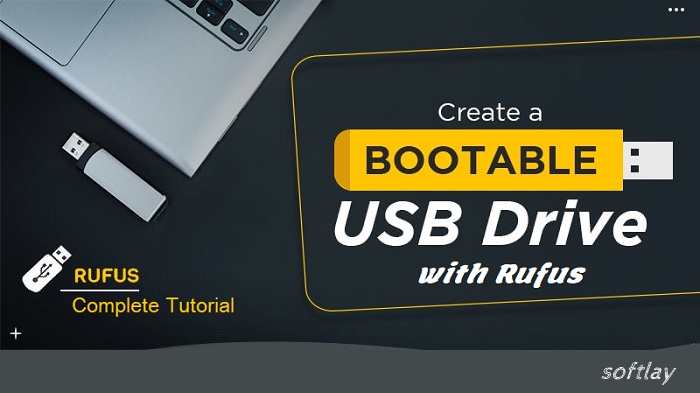 What is a Bootable USB?
A bootable USB drive is a simple flash drive containing a Windows ISO file with a boot sector. Windows ISO file is an archive containing all the required files of the Windows operating system same as a Windows CD or DVD.
What is an ISO File?
An ISO image file or ISO file is an archive file that contains an identical copy (or image) of data & files found on an optical disc (DVD, or CD).
What is Rufus?
Rufus is a free small tool that enables you to format & create a bootable USB from an ISO image quickly and easily.
Using Rufus you can easily create bootable USB from Windows 7, 8, Windows 10 & Windows 11 ISO files.
How To Create Bootable USB Drive With Rufus
Things Required to Create a Bootable USB?
Download Rufus latest version from Softlay. (also available on https://rufus.ie).
A USB drive/Pen Drive with 8 GB of free space.
After getting these things ready, follow the steps mentioned below to create Windows bootable USB from Windows 7, or Windows 10 ISO file.
Step 1: Format your USB flash drive.
Step 2: Open Rufus tools and Plug USB into your PC.
Step 3: Click on the "DEVICE" option then choose the USB/Flash drive from the drop-down menu.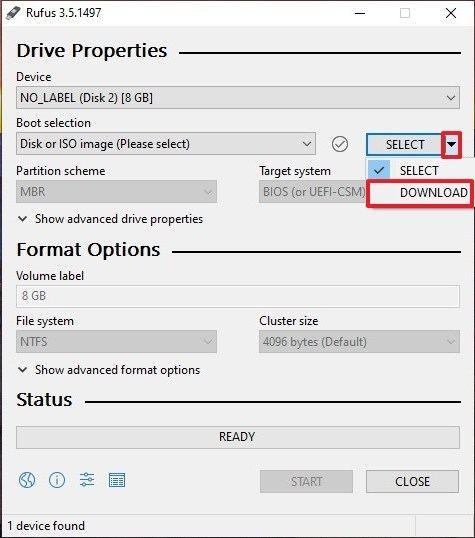 Step 4: Check the Boot Selection option that must be (Disk or ISO image) then click Select. Rufus will open a file explorer and locate the ISO image into your Drives, select it.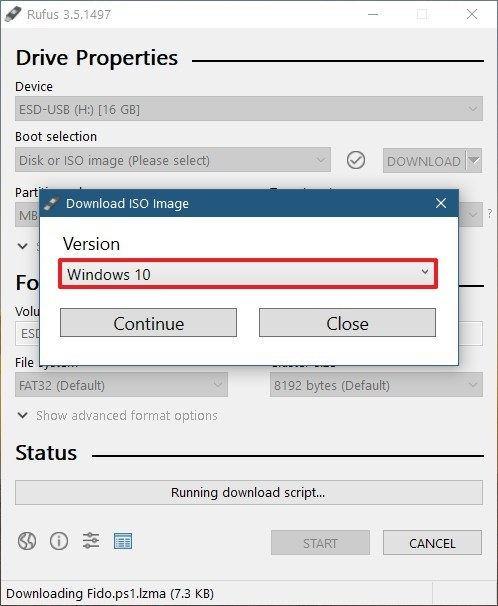 Note: Latest version of Rufus (3.12) has the option to download the Windows 8.1 or 10 ISO file through Rufus tools. If you already have a Windows ISO file, instead of the "DOWNLOAD" button click on "SELECT".
Step 5: To create standard Windows installation, Rufus will detect the correct Partition scheme automatically e.g (C: Drive), keep the default settings if you don't want to install Windows in any other drive.
Step 6: You can change the "Volume label" a different name, but it's not important, Just leave as it is, also leave the "File System" and "Cluster Size" on default settings.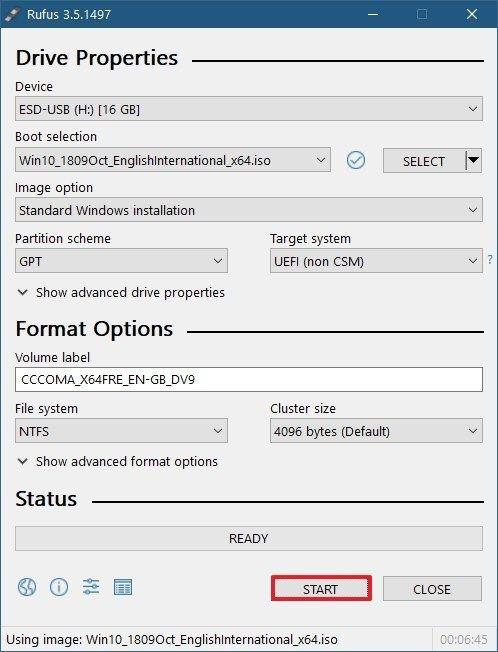 Now click on "START".
Step 7: It will show a warning "any data on the USB will be destroyed". It is Normal simply click "OK".
Rufus will start creating the ISO image on the USB.
Step 8: When Rufus has finished creating the ISO image, close Rufus. Congratulations! Your Windows bootable USB is ready.
Note: You can also download Rufus from official site for free
How to Install Windows 7, Windows 10 * 11 from Bootable USB?
After creating a bootable USB using Rufus, you can now easily install Windows 7 or Windows 10 on your PC using this pen drive. You can also read the complete guide to install windows using a bootable USB.